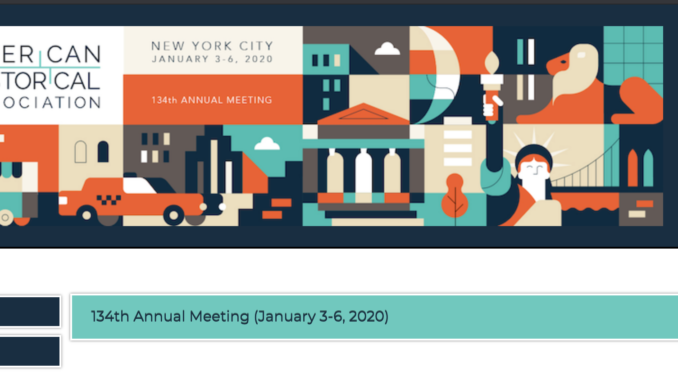 HISTORIANS FOR PEACE AND DEMOCRACY
 A Response to the AAF:  Who is Really for Academic Freedom?
In a time of global turmoil and expanding human-rights violations, and in a time when support for higher education is understood to be one of the best investments in long-term development, the U.S. government has made support for Israel virtually its principal priority in foreign affairs. Since 2008 all U.S. aid to Israel has been military aid, which translates directly into the denial of Palestinian educational rights. This is simply indefensible for U.S. taxpayers. And this motivates our resolutions.
*
The so-called "Alliance for Academic Freedom" has issued an eleven-page "Errors, Misrepresentations, and Omissions" attack on Historians for Peace and Democracy that willfully obscures what our resolutions actually request, and includes a set of demeaning ad hominem comments and red herrings that are beneath the dignity of fellow scholars.   
The AAF says ". . . we reject the all-too-common binary approach to the Arab-Israeli conflict that seeks to justify one side or the other as all right or all wrong …" The issue here is educational rights for the Palestinians, which are denied by the State of Israel in an institutionalized way. This is fact-supported by evidence. Palestinians are not in an equivalent position of institutional power to deny Israelis their educational rights. The issue here is a differential of power not any kind of binary or implied equivalence.
The AAF document, further, makes virtually no specific references to the limits on or disruptions of students and faculty at West Bank universities. The sole exception, in the penultimate paragraph, is a reference to Gisha, the Legal Center for Freedom of Movement. What is ignored is repeated Israeli invasions of Palestinian universities, imprisonment of Palestinian faculty and students, restrictions on internal movement and on participation in international exchanges, in addition to limitations on access of foriegn faculty to Palestinian universities. 
"The AAF does not believe that the AHA should have its own foreign policy." –

No one has suggested any such thing.  In recent years, the AHA Council has formally protested violations of academic freedom in several countries (Turkey, Hungary, Poland, Brazil, Nicaragua, Saudi Arabia, Russia, and Iran).

  We as historians have not only a right but a responsibility to speak up when we see basic educational rights being violated.

"The resolutions rehash old arguments that the AHA has already deliberated upon and rejected several times."-

What a peculiar way for historians to dismiss an ethical argument.  The twentieth-century U.S. is full of examples of political wrongs that were raised over and over in our legislative bodies, only to be voted down, until finally the moral compass shifted. At this point, the AHA stands almost alone in its refusal to address well-documented Israeli attacks on Palestinian right to education, given how many other academic associations have gone on the record against the Israeli government's constant attacks on education for Palestinians and Palestinian citizens of Israel, including most recently the American Political Science Association.

As long as the issues at the center of these resolutions remain, and even escalate, we remain committed to addressing them.  

"These resolutions unfairly single out Israel and the Occupied Territories." – 

This form of diversion is the oldest rhetorical trick around. It was used against abolitionists (they didn't attack wage slavery) against Americans who opposed the U.S. war in Vietnam (the Soviets were doing worse things), and indeed is always at hand: 

all

forms of injustice are equally valid and important, so why don't we act to end all of them?  Here's the simplest rejoinder we can make: everyone admits or celebrates the unique relationship tying together the U.S. and Israel, which is cemented by more than

$228.7 billion in aid since 1946,

and the Obama administration concluded a ten-year commitment to provide Israel with $3.8 billion in military aid annually through FY 2028,

an amount vastly greater proportionally than the U.S. has ever given any other country. If the relationship is indeed so politically, culturally, and concretely "special," then that brings with it special responsibilities. The U.S. is uniquely complicit in what the State of Israel does, and this imposes "special" obligations on the AHA as a US based organization and on us as educational professionals.

"Impo

s

ing the politics of one relatively small faction on a much larger body will cause acrimony." –

Unlike the AAF, H-PAD is an organization founded by and for historians, operating entirely inside the profession. The AAF was founded by an outside organization, Ameinu, which defines itself as "a national, multi-generational community of progressive Jews in North America." Ameinu refers to the AAF as "our affiliated faculty organization."  In 2007, the AHA passed a historically groundbreaking resolution against the violations of historical truth that fostered the war in Iraq that was passed with the largest online vote in AHA history.  

"Ignore evidence of Israel's efforts to improve academic opportunities for minorities."

– 

The AAF examples focus on Haifa University and the Hebrew University, perhaps suggesting that Palestinians would do best to attend Israeli universities rather than Palestinian universities. The increased number of Palestinian students in Israeli universities has to do with Israeli limitations on Palestinians' movement, particularly for students from East Jerusalem, and due to these limitations, only a small fraction of Palestinians from the Occupied Territories actually have access to Israeli universities. The resolutions focus on Israeli policy toward Palestinian-led universities. 

"Overstate the difficulty foreign national academics face in getting to the West Bank."

– 

The AAF claims that it opposes the government's restrictions on BDS supporters but argues that those restrictions have been softened.

Neither of the H-PAD resolutions mentions or advocates BDS. Rather, our resolutions relate to the issues at the core of AHA's mission. Israeli scholarly organization,

Academics for Equality

, had initiated an effort to support Palestinian academics right to movement. Evidence we

provided

shows clearly that Israel places restrictions on scholars' access and work in Palestinian universities, in clear violations of international law and the right to education. . More broadly, at stake is the right of Palestinian institutions of higher education to chart their own path, to rely on international faculty for the diversification of ideas, and to enjoy the same kinds of academic freedoms that are taken for granted in the US. At stake in the second resolution is a call to the US Department of State to uphold the right of US nationals to travel to Palestinian universities to teach and research. 
7."To engage in advocacy that would dilute the AHA's focus on historical education." The resolutions do not call for AHA advocacy. They ask AHA members to adopt positions in principle. 
As you vote on our resolutions, please remember: it is most likely that the AHA Council would send them out for a full membership vote, which is what we ask for, a chance for the membership as a whole to decide whether or not to censure violations of academic freedom by a close U.S. ally.  We ask that the AHA Council send out our resolutions for a full membership vote. We ask for a chance for the entire membership to decide whether or not to censure violations of academic freedom by the U.S.'s closest ally. This is the only way to democratically establish what the AHA membership thinks. 
H-PAD- January 2020